Project Overview
Client : Mitsubishi Pencil (Thailand)
Service Category : O2O Support
We supported an online contest to select uni's brand ambassador who will support to spread uni brand to young people in Thailand. This contest was not only aimed at choosing a brand ambassador, but also causing a buzz among young people to raise uni's brand awareness and let them pick up uni products at offline shops. It is a part of O2O (Offline to Online) activity.
Project background
To spread uni brand to Thai students
"uni" is a Japanese stationery brand produced by Mitsubishi Pencil Co., Ltd.. Its brand and products such as POSCA, Jetstream, etc gained a high awareness in a wide range of age in Japan and other regions such as Europe, US, etc. Mitsubishi Pencil (Thailand) Co.,Ltd. is a local subsidiary in Thailand with just a short company history yet since it was established in 2012. Their issue was low brand awareness in Thailand due to short company history compared with other stationery brands.
Their target customers in Thailand are high school students and university students, and competition among stationery brand is so intense in rival with Japanese, European, Chinese and Thai local brands.
Necessity of uni brand ambassador
They have been conducting a digital marketing by utilizing a multiple method such as website, SNS (social media), online advertisements, etc. In addition, they also have been actively conducting offline marketing such as in-store events, joining exhibitions too.
However, contents in their marketing activities often highlights function of products which is a differentiated point with other brands, and it tends to give the impression of just commercial messages to target customers.
So they decided to select an ambassador for representing uni brand. By using the brand ambassador for contents on their marketing activities, they aimed to soften the impression of commercial messages and get more uni fans.
Works
We supported the ambassador contest overall includes planning and contest operation in concert with Mitsubishi Pencil (Thailand).
1. Contest Planning
Design of contest flow/ Rule, Creation of Terms and Conditions, Planning of rewards, etc
2. Contest Special Site Creation
Creation of contest website which accepts application of the contest, show list of candidate, allows voting for favorite candidates
3. Operation of the Contest
Responses to user enquiries, Communication with candidates, Arrangement of final interview with candidates, Announcement of the winner, etc
4. Online Advertisements
Planning and Operation of online advertisements to promote awareness of the contest
Result of the Contest
Approximately 260 people applied for the contest during 4 weeks period. There were many so-called influencers who have thousands of followers on SNS (social media) among the applicants.
Also, it had a function that allows normal users (non-applicants) to vote for favorite applicants on the contest website and it got around 50,000 votes. Both number of applicants and votes greatly exceeded expectations.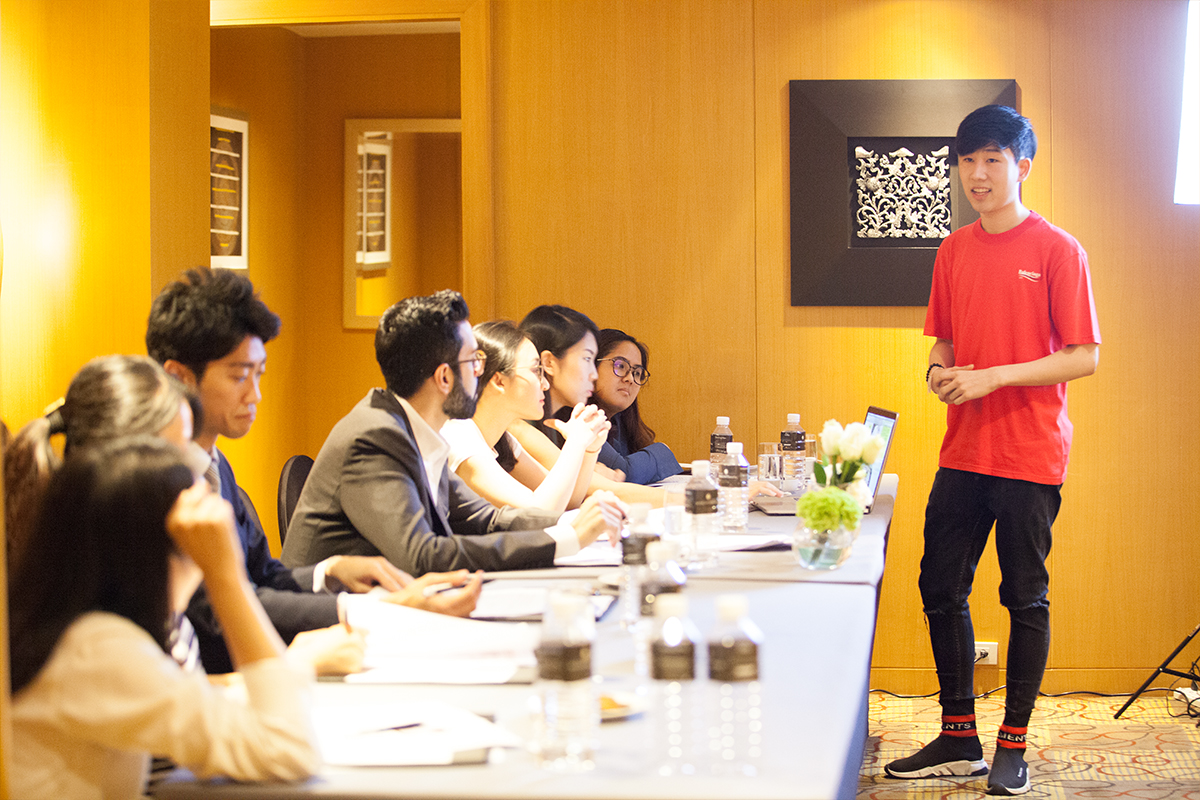 As a result of these steady marketing activities, both uni brand awareness and number of sales are growing, and they aim to expand sales with further marketing strategies utilizing the brand ambassador.
Final interview with candidates (Thai)
Announcement of the winner (Thai)
Official website of Mitsubishi Pencil (Thailand)